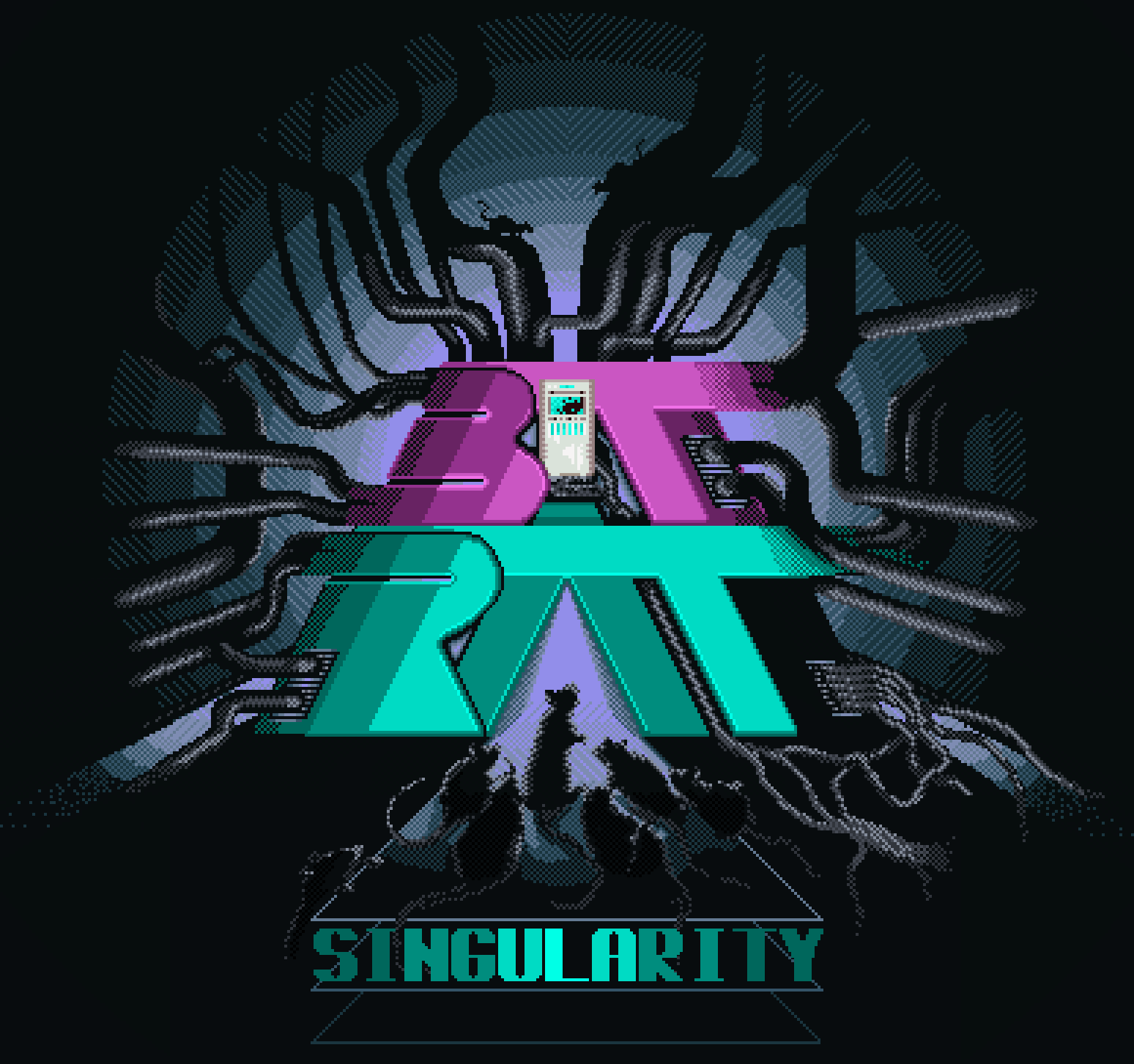 BIT RAT : Singularity
Update: one week since launch! And a polite request!
---
Hey there,
It's been seven days since we cut BIT RAT: Singularity loose into the world, and such an amazing whirlwind of support and encouragement! Thanks to everyone who's picked up the prologue, left a friendly tweet, written about us, and/or offered constructive critique.

This is our first commercial release, so we weren't sure what to expect -- especially given a DIY/indie/alt landscape strewn with the bones of little games like ours. Thankfully (and in no small part due to the support of itch.io) we've been chugging along selling copies and even eking out a bit of press coverage. Dominic Tarason at Rock Paper Shotgun wrote an awesome review, and Spencer at itch included us in yesterday's itch.io recommends -- thanks so much, y'all!

As we build from this mini-launch into the final stretch of development and content creation, one thing we'd love a bit more of is conversation with our players! If you've downloaded and spent some time with the game, we'd truly appreciate a rating, review, or any form of feedback you're comfortable with (we also love old-fashioned emails). Please don't hesitate to drop us a line!

In the meantime, we'll be here ironing out odds and ends -- of late, mostly replacing our title screen shader with something less DX9-dependent -- and obsessively refreshing our itch dashboards.
We can't wait to hear from you.
Thanks again,
bryan / [bucket drum games]

Get BIT RAT : Singularity